Leaping Lizards!
Out of the blue, I decided to add on another Lizard set. It's as much a surprise to me as it probably is to you but after seeing these lizards like Rainbow Agama, Sand Lizard and Meditterrrean House Gecko, all will be understood.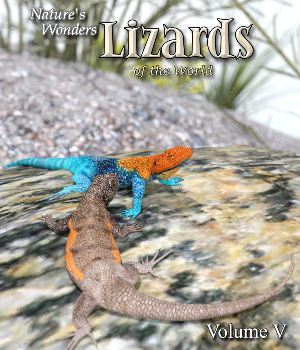 About Nature's Wonders
The Nature's Wonders product line houses my non-Songbird ReMix Flora and Fauna 3D models. These products range from natural environments to specific plant species as well as insects, amphibians, lizards, snakes and eventually mammals.
---
Nature Wonders Updates:
The majority of the Nature's Wonders series was updated at the start of January 2021 to mirror the folder system used in the updated Songbird ReMix series.
If you purchased Nature Wonders products at Hivewire3D, you'll want to get the latest updates from my new publisher, Renderosity. Renderosity is offering the ability to transfer your Hivewire3D purchases to your Renderosity account. See More.