Audubon's Birthday Sale Saves Over 1,000 Birds
Another Audubon's Birthday sale is in the books and thanks to the support of all of you who participated in the sale, I was able to cut a check to Audubon Califronia to protect the unique and endangered, Tri-colored Blackbird. With that money, Audubon will buy grain harvests from farmers so that the birds nesting in the fields won't be harvested. For more information about this species and what you can do to help check out: http://ca.audubon.org/birds-0/tricolored-blackbirds.



I'll have two new products available at the start of the sale, Nature's Wonders Frogs and Songbird ReMix Flock Formations 2. Frogs will allow you to finally retire that 20+ year old stock Poser/Studio Frog model with something a lttle more state-of-the-art. Granted, some of you won't care about functioning Nictating Membranes (that's a protective film that allows frogs to see while swimming underwater) or a functioning tongue and throat air sac (yes, the old frog doesn't have any of those), but the top notch textures and the superior weight-mapped joint bending will have most skeptics cheering, "My Prince has arrived!".
This model comes with the California Red-legged Frog made famous by Mark Twain's story, "The Celebrated Jumping Frog of Calaveras County" and the European Common Frog who is believed to be the inspiration behind the Brothers Grimm story "The Frog Prince". The set comes in two versions; a Poser version that supports Firefly and Superfly rendering and a DAZ Studio version which supports 3Delight and Iray rendering.
While I've been all about frogs lately, it wouldn't be right if my Audubon's Birthday Celebration didn't have at least some sort of new bird item... Flock Formations2. It's a sequel to my popular prop-based groups of flying birds. This set will be ground based and include 6 types of bird; Finches, Pigeons, Geese, Sparrows, Sandpipers and Quail. Each bird in the prop has individual up/down positioning. Each prop also includes some morphs to vary the look/placement of the group as well as multiple materials to change the bird species.
---
Real Birds: Decades of Bird Protections are Disappearing
by Audubon
Grave Threats to the Arctic National Wildlife Refuge on the Political Horizon
The new political landscape has put the Arctic National Wildlife Refuge in the crosshairs. Opening the Refuge to oil and gas development is now a top priority for leaders in Congress, bringing the possibility of drilling in the pristine Arctic National Wildlife Refuge closer than ever before. The clearest threat to the Refuge comes in the form of the 2018 congressional budget reconciliation process. No one understands better than you how the Refuge—America's bird basket—is connected to all of us, and we need you to act now to let your representatives in Congress know this issue matters. Read more and take action.
An Unknown Future for the Greater Sage-Grouse
The Greater Sage-Grouse, an iconic bird of the American West, is also a symbol for successful, cooperative, and bipartisan conservation efforts. After years of negotiations and unexpected partnerships, conservationists, ranchers, sportsmen, politicians, and industry representatives implemented habitat protections that successfully kept this bird off of the endangered species list. But efforts are underway in Congress to dismantle these hard-won protections. Read more and take action.
Continuing America's Land and Water Conservation Legacy
Created by Congress over 50 years ago, the Land and Water Conservation Fund (LWCF) has helped conserve millions of acres of public lands in all 50 states. The LWCF is a simple concept: send revenues from offshore oil and gas development back to the public to restore and protect a wide array of habitat across our nation. But now efforts are underway to dismantle or divert funds away from the program. Read more and take action.
---
Songbird ReMix Online Worldwide Bird Field Guide
Latest Updates:
Free additional Kiwis in Downloads
---
Songbird ReMix Supports: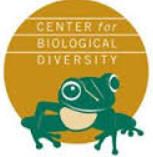 Songbird ReMix Partners:



---